Log In
The Hedonists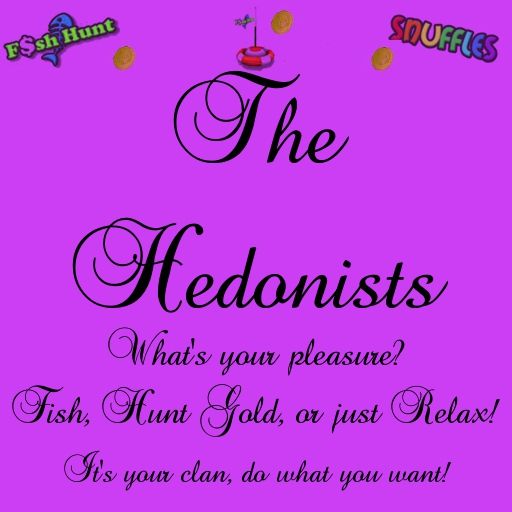 Members: 12
Treasury: 1L$
Territory: 0sqm
For now, the clan will be led by Catalysis, with Sasha as the first clan elder. We will always take direction and suggestions from the members. If we grow to a larger group, more elders will be elected at a later time.
We're a new clan, building our treasury and membership while we see how this all develops. One thing that's definite is we will have Kingdoms and Empires land for clan use when the treasury can afford it. We also hope to have private land available for the clan to use however we want. Hedonists are in it for pleasure, if it's not fun, we just wont do it! We'd love to have you join us! :)
The Hedonists Clan Forum Posts
New Leadership of The hedonist's Clan up for grabs
Posted by

stewart9

in

The Hedonists
May 10, 2013, 10:12 am
-
514 Views
As you may all know, Catalysis has left the leadership to me and left the clan. I don't really think I am upto this p
..
Posted by

Catalysis

in

The Hedonists
May 7, 2013, 1:22 pm
-
719 Views
Hi all, it seems that every time we refresh the page trying to see new posts, it copies our last post again. A
..